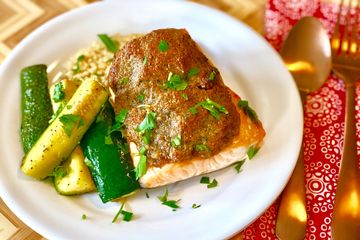 Your time is limited and your tastebuds demand excellence!  We prepare from scratch Chef prepared meals with fresh, high quality ingredients.  Paleo, W30, Bistro and vegetarian options. Order your meals from us online by 6pm on Saturday night and enjoy delivery to your home on Tuesday between 4-6pm.
Catering
Are you looking for someone to provide the food at your next event? Large or small, we do it all! We have menus for you to peruse or we're happy to make a custom menu just for you.  Get in touch to start planning the perfect meal for an office lunch, cocktail hour, promotion ceremony or birthday party.  Party platters and buffets available. Catering in Aberdeen, Catering in Pinehurst, Catering in Southern Pines and Moore County
Weddings
We know, weddings can start adding up and before you know it, your budget is gone!  Let us help you meet your budget with one of our $20 buffet options.  Includes an appetizer and main course with culinary theme options of: Southern, BBQ, Tex-Mex, Italian, Greek and Classic.  Inquire for menu options.
Customer Testimonials
"Jen and Ivory were phenomenal. They were open to my ideas and rocked it! Authentic street tacos for my wedding were a huge hit! They were prompt, professional, and the quality of the food was killer! They especially exceeded expectations with with the vegan option I requested! Love love LOVE these girls. Book them for all the things!"
"Shrimp stir-fry last night and mongolian beef tonight- Thank you for saving me from MORE cooking this week! Delicious meals!"
"The guests couldn't stop talking about the food and how fresh and unique the dishes were that accommodated all types of dietary needs. Big thank you to Spoonlickers!!"
Fresh, High Quality Ingredients
Party Platters and Buffets Available
Professional, Custom Catering
Locally Owned and Operated
Looking For Our Latest News And Deep Thoughts About Food? Sign Up For Our Monthly Newsletter!